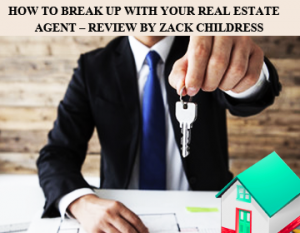 Introduction
Real estate agents play an important role in home deals. It is essential to maintain a good relationship with your agent. But sometimes the relationship becomes undesirable. You need to identify such a situation first. For more details on this you can read up on the article – signs that indicate you have to end the relationship with the real estate agent. Once you identify the situation, you have to see how you can carry out the breakup in a dignified and graceful manner. In this article, Zack Childress reviews how to break up with a real estate agent.
Common courtesy agreements
In case you don't have a written legal agreement with the real estate agent, you don't have to end the agreement procedurally. Instead, just call him up and inform him.
Contracts
Contracts can be ended by asking nicely. If an oral consensus is reached, then you can sign a legal termination document. Else, you can go past the agent and converse with the broker. If they fail to agree, check the signed agreement for a clause which states the constraints under which the relationship can end. Else there may be another clause which lays down methods for terminating complicated scenarios which cannot be ended informally. If there is neither clause, then there is little you can do as you are lawfully bound through the contract term.
For buyers
As a buyer, you don't have to pay commission to agents but sellers do. You are not required to sign a financial or a contractual agreement with the agent. But there is of course a gentleman's agreement. A buyer's agent works really hard as he reviews disclosures, looks for homes, researches the market and arranges for home tours. He will feel disappointed if you suddenly tell him that some other agent has brought a home for the suitable purchase price and fire him. Hence, you have to select your agent very carefully. You can visit open houses and interview agents. You can read up reviews on the web and check the track record of agents. Ask friends and relatives for referrals. However, if it does not work even after so much of effort, then convey to the agent politely that you want to break up.
From the seller's point of view
You have to sign a contractual agreement with the agent. During this period you have to work only with this brokerage firm or agent. You, as a seller must also be very cautious while picking up the real estate agent. It's even more difficult to terminate the relationship in this case. If the agent is not doing good work and the period of the agreement has still not expired, then you can explain to the agent that you have not got your suitable home till now. If the agent is decent enough, he may apologize and things may become easier. But, this does not happen in most cases.
Conclusion
These are ways to break away from the relationship with your agent and this Zack Childress review will prove to be beneficial for the readers.
Save
Save
Summary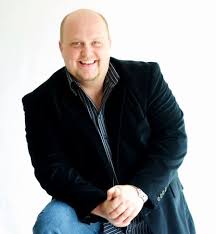 Article Name
How to Break Up With Your Real Estate Agent - Review By Zack Childress
Description
zack childress Real estate agents play an important role in home deals. It is essential to maintain a good relationship with your agent.
Author